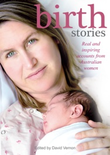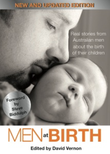 Most parents agree that the first six weeks after the birth of their baby are incredibly challenging… breast-feeding… birth recovery… forming a family… forging new relationships with your partner… dealing with relatives… baby blues… sex… nappies… logistics… pets... bonding with the baby... sleep…
You have the baby... but now what?
Research shows that two thirds of couples report a significant decline in their relationship after the birth of their baby.  
Recognising this, Ingrid Mackenzie and I established the First Six Weeks parenting course in 2005. Our course is designed to make sure that those who attend are in the one third of couples who find their baby enriches their relationship. Since it was established, over 1400 parents in the Canberra/Queanbeyan region have launched their parenting career with the       First Six Weeks Course   
Visit the First Six Weeks website by clicking here.