David Vernon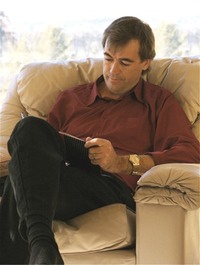 I am a freelance writer, editor and publisher.  For the past few years I have focused my writing interest on chronicling women and men's experience of childbirth and promoting better support for pregnant women and their partners.
 My books dealing with childbirth include Men at Birth (2nd ed. - 2011), With Women (2007), Men at Birth (1st ed. - 2006), and Having a Great Birth in Australia (2005).  I have also compiled a book about women's experiences with perinatal depression. 
I am currently working on two Australian history books — Forgotten Australia and The Hunt for Marasmus.  These give me the opportunity to combine my interest in Australian history with  my fascination with science, pseudoscience and scepticism.  
I have had some recent successes in publishing short stories, with Another World appearing in the charity anthology, 100 Stories for Queensland.  The Writers appeared in the quarterly publication Writer's Block and The Ladybird Hunter was published in the monthly juvenile fiction magazine Cherubbuble.
To encourage more short-story writing in Australia, in 2010 I established the Stringybark Short Story Awards. 
I regularly write material for a range of Australian birth magazines and also for The Australian Skeptic.  Some of my other material has appeared in Sunday Life Magazine, the ABC Website Unleashed and The Canberra Times. 
Between writing my own material I provide editing and writing services to other organisations around Australia. 
When not writing, I am kept busy doing my social duty as Chair of the Gold Creek School Board, and as Chair of the ACT Writers Centre Board — both fascinating jobs.